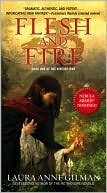 Thanks to everyone who entered the contest to win two Laura Anne Gilman hardcovers and a bonus stuffed meerkat!
I used random.org, which selected mtlawson as the winner. He answered my rather silly question with the following:
When the weremeerkat revolution comes, the werehyenas will be first against the wall!
Congratulations! I've forwarded your contact information to Laura Anne so she can hook you up with your loot.
#
I'll be at ConClave in Romulus, Michigan this weekend, along with GoH Seanan McGuire, local author Saladin Ahmed, and many more. My panel schedule looks like so:
Friday, 6:30 - 8:00 — The Death of the American Author
(I'm a little perplexed by the title, but it's about the future of books and publishing.)
Friday, 8:00 - 9:30 — Self-promotion and Networking
Saturday, 3:30 - 5:00 — Writing Groups
Sunday, 10:00 - 11:30 — When Should a Series End?
Sunday, 11:30 - 1:00 — Emma Peel Would Be Proud (Talking about strong female characters)
All of my panels are in Ballroom 5. I don't have a reading, and I don't see an autographing spot, so feel free to stop me between panels or wherever if you've got something you'd like me to sign. Or just to say hi, 'cause that's always nice too.
#
Finally, some of you might be familiar with a little series called Lord of the Rings. Well, OneLug has recreated the Last March of the Ents in LEGO, and it is sweet. Click the pic for the full set, and believe me, you want to click through to see some of the details.
Mirrored from Jim C. Hines.
Got back from ConClave late last night. Crashed, only to be awakened by my son, who was in the midst of the nastiest asthma attack he'd had in a very long time. He's doing better this morning, but we're operating on about 3 hours of sleep. Whee…
Contest Winners: The caption contest was close, but the winner by a handful of votes was tygerversionx. I also drew a winner from the one-question interviews, and the random number generator came up with b_writes to win a copy of Strip Mauled. Could the two of you please contact me with your mailing addresses, and tygerversionx, please let me know which of my books you'd like.
Bitten By Books Interview/Contest: Bitten by Books will be doing an interview/chat/contest event with me starting 10/12 at 10:30 am Central Time. RSVP here and get extra entries into the contest to win one of 12 DAW anthologies or the grand prize of a complete set of painted goblin miniatures.
ConClave: was fun. I had only been there an hour when albogdan invited me and fairmer up to his room. Not only that, but he videotaped the whole thing! (Don't worry, I'll post a link if he puts it online
I also got to do a reading of "The Creature in Your Neighborhood," my muppet werewolf story from Strip Mauled. For anyone who doesn't believe in the power of stories, just look what this tale did to one listener:
Mirrored from Jim C. Hines.